7-05-2021, 21:22
Bo0mB0om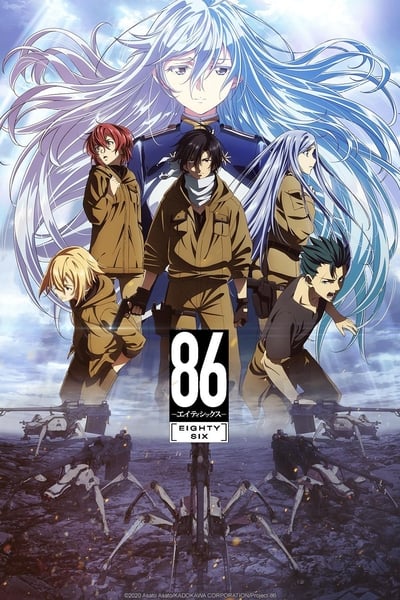 86 EIGHTY-SIX S01E04 1080p HEVC x265Language
: Japanese
132.53 MB 00:23:40 | 782 Kbps | V_MPEGH/ISO/HEVC | 1920x1080 | A_AAC-2, 44 Khz, 2 channels,
Genre: Animation, Sci-Fi
iMDB info
The Republic of San Magnolia has been attacked by its neighbor, the Empire. Outside the 85 districts of the Republic there is the "non-existent 86th district," where young men and women continue to fight. Sheen directs the actions of young suicide bombers, while Lena is a "curator" who commands a detachment from a remote rear. The story of the tragic struggle between these two begins!