Loaris Trojan Remover 3.1.6.256 RePack (&Portable) by elchupacabra
3-01-2020, 22:05
Bo0mB0om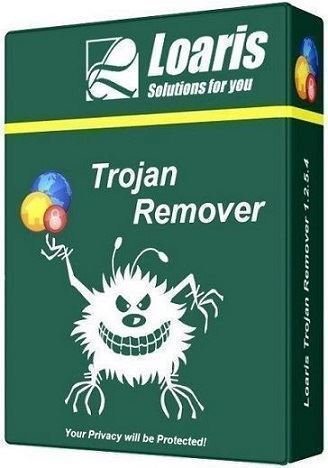 File size : 56.5MB
Loaris Trojan Remover is a malware removal tool that includes Trojans, Internet worms, adware and spyware. The utility is designed to remove threats from your computer when real-time anti-virus protection is not able to detect or completely remove them. Very often, anti-virus solutions are good at detecting malware, but do not always cope with their removal. The application has a simple intuitive interface.
Features of the program:
Quickly scan important files and thoroughly scan your entire PC.
Malware removal: Trojans, worms, adware and spyware.
Removes additional system changes that are often made by malware.
Logs actions to help detect damaged objects.
Protection of personal data and privacy.
Contains several useful tools for restoring settings reset by malicious applications:
resetting browser settings;
reset the HOSTS file;
reset Windows Update;
collects system information
Features RePack
ATTENTION!!! Add the folder with the portable version to the exceptions of the program itself (FALSE operations are possible)
1. The installation of the program combined with the same distribution or unpacking of the portable * (PortableApps format) version
2. Does not require registration (patch pawel97 + key)
3. Multilingual interface (including Russian)
4. Optional integration of the program in the context menu of Windows Explorer
5. Picks settings.reg external configuration file (if it is next to the installer)
* As used earlier repake portable version could not save the settings in the x64 systems, adding
the second version of the portable version, which deals with the preservation of the settings in the system of digits, but
in this case, it is not multi-bit (x86 + x64) and therefore is unpacked according to the capacity of the system.
Therefore, choose portable according to your needs.
Silent installation with the / SILENT or / VERYSILENT switches (or the silent installation.cmd file)
For the silent installation of the portable version, the additional key / PORTABLE = 1 (or the unpacking portable.cmd file)
DOWNLOAD
(Buy premium account for maximum speed and resuming ability)